Strange New Ingredients With Which We Cooked Last Week:
1 – organic goji berries (a.k.a. Tibetan wolf berries; Tibetan wolves must be crazy for them)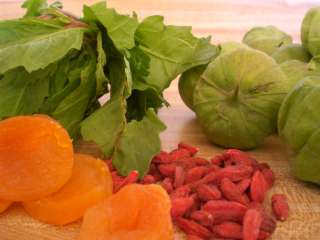 2 – vital wheat gluten flour
3 – epazote leaves (in the picture)
4 – tomatillos
5 – smoked Hungarian paprika (which I'll admit, isn't really strange or new, but rather unusual)
6 – gnarled-looking heirloom tomatoes
7 – chayote
8 – purple potatoes
Some Direct Results From Having Experimented With Above Ingredients:
1 – Chicken with Tomatillo Sauce and Braised Fruit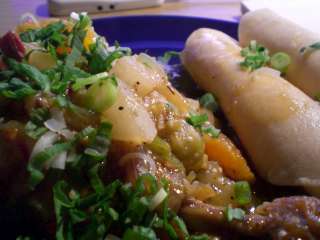 2 – Peel and Eat Shrimp with Barbecue Spices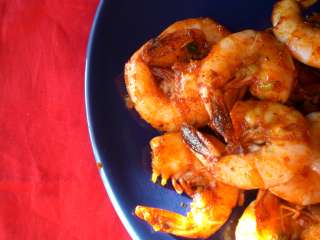 3 – Skewered Honey-Glazed Scallops with Peach Salsa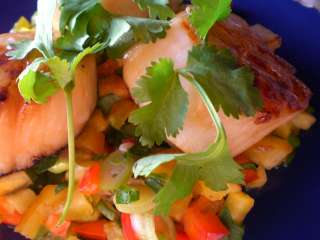 And this is just the tip of the iceberg; we are eating like kings out here!
We do other stuff, too. Like, walk the dog, shop for groceries, walk the dog to the grocery store for shopping. We showed up at the Berkeley Bowl last Saturday before it opened, hoping to beat the rush, only to find the parking lot full already and a queue at the door. A queue at the grocery store! Love it.